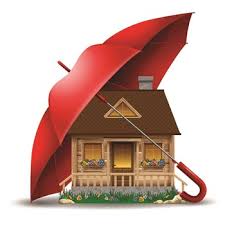 No one can say what might happen in the next minute. So the best way of protection is to do insurance. There are many types of insurance available. One such type of insurance is Property Insurance. It has the power to secure one's property and prevent the property against various kinds of risks such as theft, weather damage, or fire.
Types and Advantages of Getting Insurance for a Property
There are many types of insurances that protect one's property. These insurances generally depend on the kind of damage that the property has to be defended. The Property Insurances also come in different types as per the type of risk or damage to the property. Here are some of the different insurances for property safety.
• Fire Insurance: This insurance policy covers the various kinds of damages and losses that are caused due to fire in the property. It helps to secure the cost of repair, reconstruction or replacement of the property.
• Scheduled Personal Property: This kind of insurance policy serves as a supplement policy that extends and increases the coverage of protection beyond the normal or standard protection that is provided by the property owner's insurance policy. Using this policy, the property owner can get complete coverage for valuable items like jewellery for a claim event.
• Homeowner's Insurance: This type of insurance on the property covers the different loses that have been caused to the property owner's house or property and the different materials inside or included the property. It also covers any kind of accidents that might happen in the house or property. The Property Insurance Company in Roorkee provides an insurance policy that serves as a package that comes with different policy plans.
• Renter's Insurance: This insurance policy provides coverage on the insurance holder's belongings, living expenses, and liabilities in case of any kind of loss event. It is generally available for those people who are renting a single home, duplex or apartment for his or her family or any studio, condo, loft or small town-home. The insurance policy protects against any losses of the tenant's property that falls within the policy holder's rented property.
• Water Exclusion Cause Insurance Policy: It serves as a kind of restriction inside the renter's and property owner's insurance policy that denies any coverage on water-related insurance claims. It prevents the insurance holder's property from any kind of water-related damage like floods, standing water, groundwater, tsunami or4 sewage problems.
• Insurance on Garage Liability: It is a special kind of insurance policy that is for automotive industries. Parking lots, automobile dealerships, garage operators, service stations, tow-truck operators, and vehicle repair shops generally add this insurance policy in their liability coverage for the business.
Property Insurance Company in Roorkee is always available to all people to benefit them with the protection of their properties in Roorkee. Property Insurance In Roorkee provides special tariff plans for its customers to ensure the perfect protection for their properties against the various kinds of damage caused to them. Property Insurance in Roorkee provides special offers to the customers.